This is a spotlight on the Women's Health Center in Baldwin County, AL. Huy Tran partnered with this organization this year, and after interviewing Executive Director Sheri Sims, learned about this story. Please support your local pregnancy resource centers like Women's Health Center; real lives are changed–and saved–here. For more information on this center, visit https://www.baldwincountywomenshealthcenter.com/.
---
A few days before Christmas this past year, a young lady and her boyfriend called the Women's Health Center (WHC) several times during operating hours, BUT would not commit to an appointment. The center received a desperate call at the end of the day right before the WHC was about to close.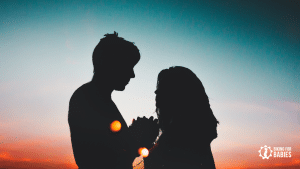 Two volunteers stayed after hours talking and counseling them. The volunteers discovered that the young man had another child from a previous relationship and didn't want the responsibility of another child from his current girlfriend. He also did not want to inform his parents that he had "messed up again." He urged the young woman to get an abortion. 
The young woman was torn between wanting to please him and protect their relationship while at the same time, not wanting to end the pregnancy. She stated, "My family has always been pro-life, and my mother wouldn't want me to abort."
The volunteers asked if the couple could come back the next morning for an ultrasound, and they agreed. Even though the WHC was closed the following day, the sonographer and a volunteer opened the center for this couple. The sonographer began the ultrasound. Unfortunately, the child had no heartbeat and the pregnancy was not viable. The center urges every mother calling the center to make sure the pregnancy is viable before making any choice. The choices are abortion, parenting, or adoption. This young mother would miscarry soon and therefore did not need to make a choice.
The young woman was upset and began to cry. She stated that it was her fault. The staff comforted her and assured her that things like this aren't her fault and that she did nothing to cause it. 
Even though the baby did not live, lives were saved that day: the lives of the mother and father. They were saved from the spiritual and emotional distress associated with abortion. The Women's Health Center has kept in touch with the young woman, and she is doing well. 
---
Women's Health Center in Spanish Fort, near Daphne, AL is a local pregnancy help center that offers a nonjudgmental, and confidential place of refuge, and peace to those struggling with an unintended pregnancy, and needing pregnancy help.  First be sure you are pregnant by taking a free lab-certified pregnancy test. Ultrasound confirmation is free of charge.
We understand You may be feeling afraid, confused, alone, pressured, and perhaps even angry. It is going to be ok; we are here to help you.  We care about you.
Our staff of trained volunteers, and personnel are fully equipped to offer you pregnancy help, and information regarding your options, and choices.  Our services are FREE, and available to all persons coming through our doors regardless of income, race, or religion.
All are welcomed. All are wanted. Contact us today, and allow us to take care of you. All pregnancy help services are free, and confidential.