The National Ride
Get Involved: Energize and support a generation of young people who share that life is a gift.
More than a fun ride for a good cause.
Our 2022 National Ride ended in July, riding 100+ miles each day for life. 56 young adult missionaries (18-39 years old) committed to training and undertaking the spiritual task of sharing the beauty of life to raise awareness and financial support for America's pregnancy resource centers.
The next National Ride is July 9-16, 2023, which includes two travel days and riding days of riding.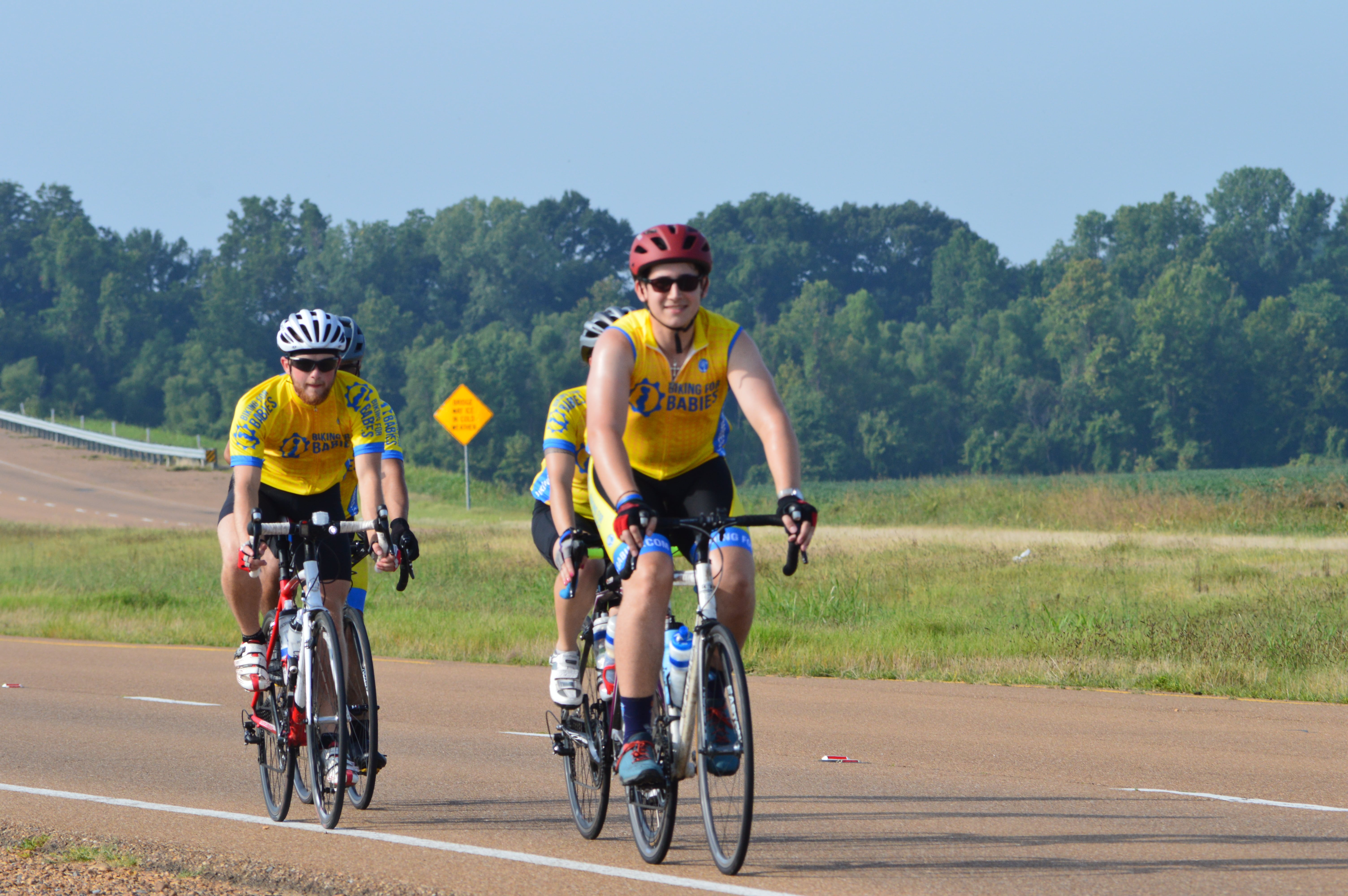 Rider & Support Crew Missionaries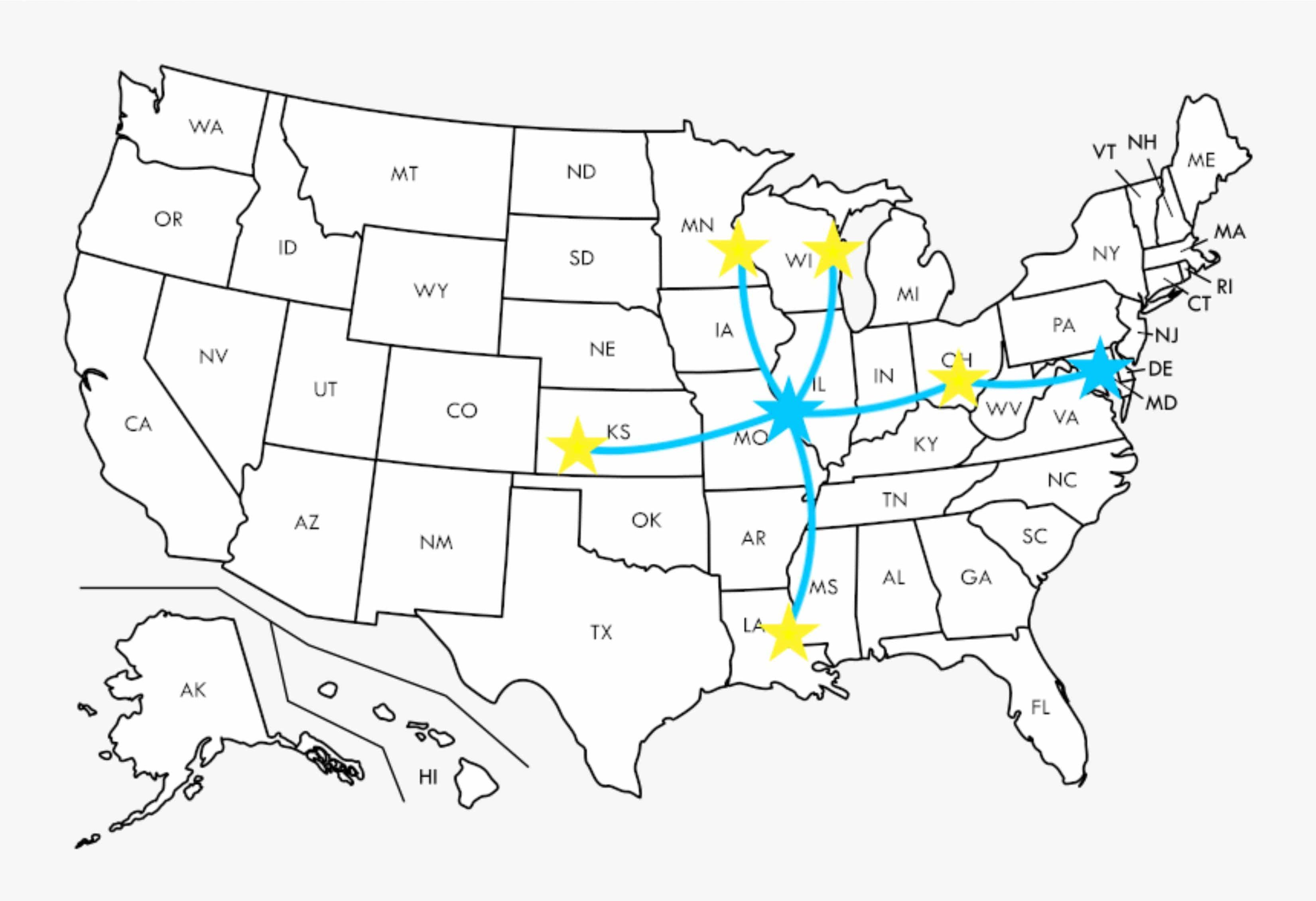 Biking A-Cross America: The Routes
Each July, missionaries bike almost 4,000 miles in six days, sacrificing time away from their jobs, young children, spouses, and/or parents. Our 2022 National Ride (July 11-16) began from six different starting points across the nation: Green Bay, WI; Columbus, OH (2 teams here!); Minneapolis, MN; Natchez, MS; and Dodge City, KS. 5 routes converge in St. Louis, MO and 1 route ends in Arlington, VA after a lap at the National Mall. Our team, comprised of young adults who strengthened their resolve to defend life through athletic and mental challenges, believes in a world that respects the dignity of every single life, and we are chasing that vision.
Raised for pregnant mothers