Where women don't have to make choices out of fear or convenience but feel empowered to make choices out of love and purpose. Imagine a world where providing life to others and advocating for the thriving of all, from conception to natural death, is not only the best option, but also inconceivable to think otherwise. Imagine a world where, by using your unique set of gifts, you can transform a culture that too easily throws away, discounts or excuses the dignity of life, and move to a culture that protects, dignifies and celebrates all life, especially those most vulnerable.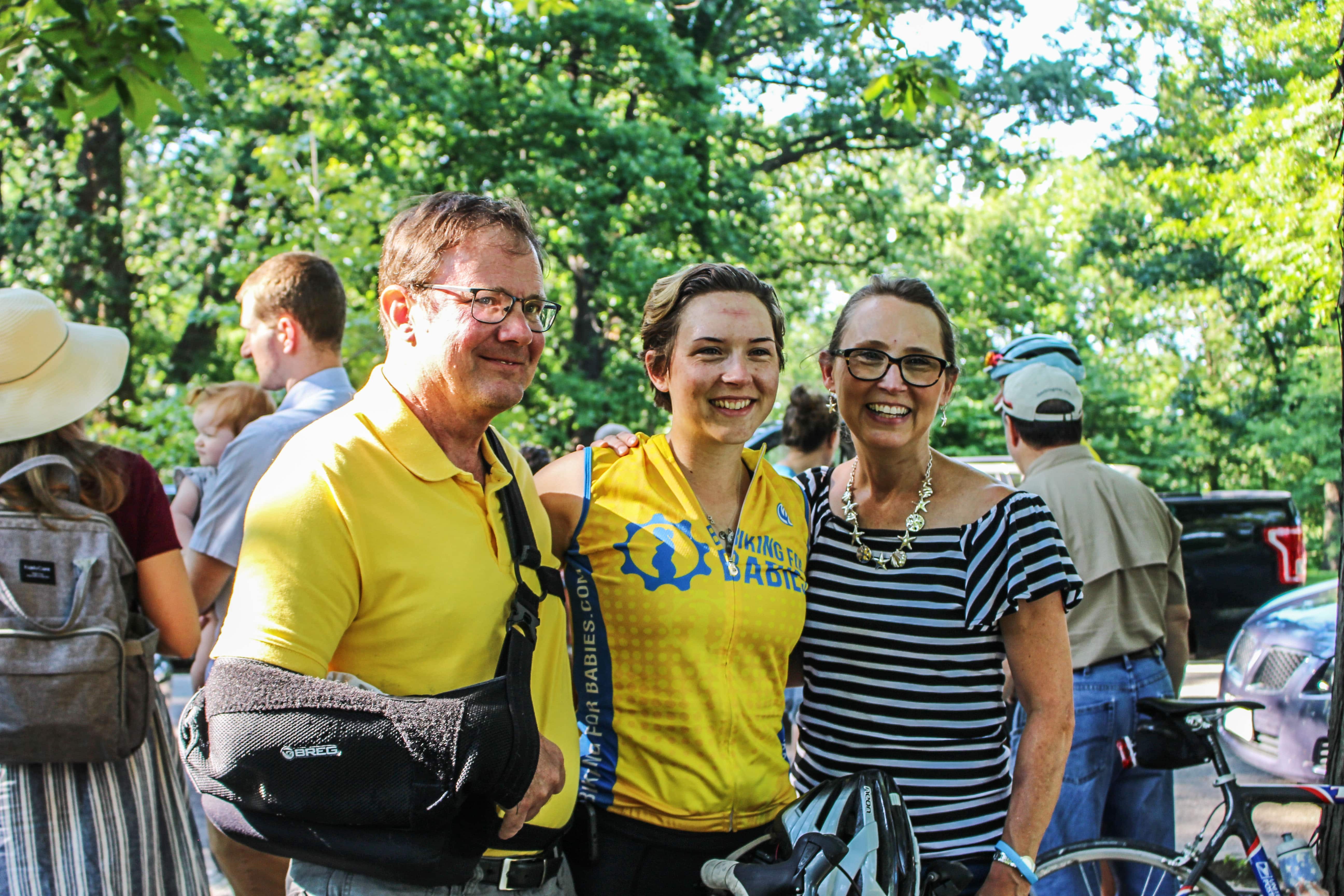 IF YOU WANT TO SEE A WORLD LIKE THIS
You may be called to become a Biking for Babies missionary.
APPLICATIONS FOR THE NATIONAL RIDE ARE OPEN FROM NOVEMBER 1, 2023 THROUGH MARCH 1, 2024.
First and foremost, you are answering Christ's call to "live life to the full" through caring for "the least of these."
On our National Ride, you will bring others closer to Christ through physical gift, pro-life witness, and prayer. You are joining the mission of Biking for Babies to renew a culture that treasures, celebrates, and respects every life, from conception until natural death, for the dignified gift that it is.
First time being active in the pro-life movement? No sweat! As a missionary, you are also responding to Christ's invitation to deepen your personal relationship with Him and experience ongoing spiritual formation. You will be part of a young adult (age 18-39) mission community that together inspires a growing relationship with Christ, supports one another in common pro-life mission, and holds each other accountable. By using your unique gifts and everyday actions, you contribute to the body of Christ, being "doers of the Word and not hearers only."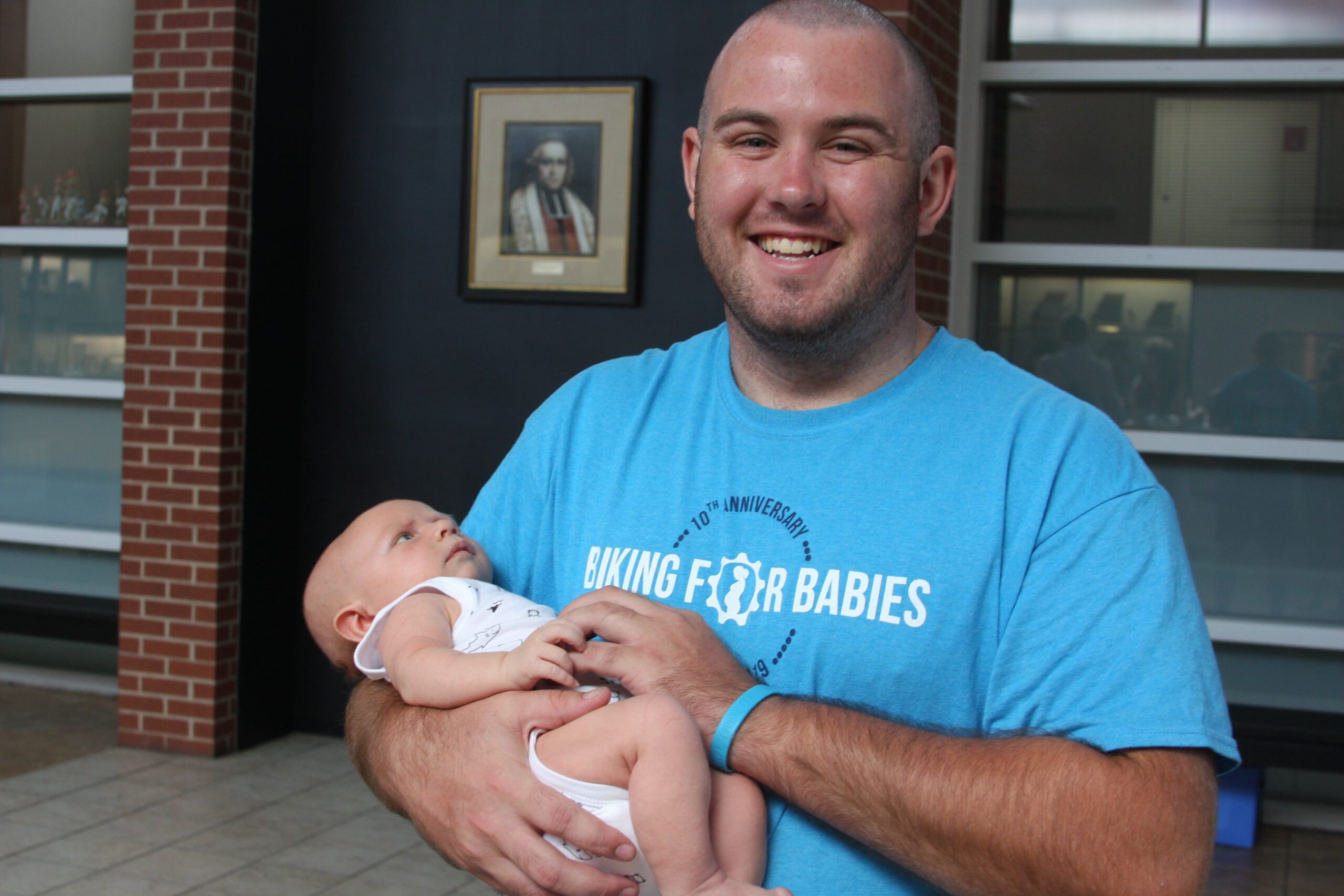 Our Missionaries complete a seven-month formation period, from March to September, centered around our annual national ride.
You are asked to develop and articulate your pro-life testimony made up of the "Big 3:" what you are doing, why you are doing it, and who you are doing it for. Your answers to these questions will fuel monthly formation discussions about stewardship, diligence, perseverance, opportunity, and grace, all preparing you for a week of intense mission.
Missionaries partner with life-affirming pregnancy centers to learn about the pro-life movement's front line. Through sharing the missions, greatest needs, and client stories of these centers, you invite mission partners to financially support the pro-life movement. You will be sent out to change the culture through sacrifice, perseverance, hope, and witness on one of the four legs of our national ride.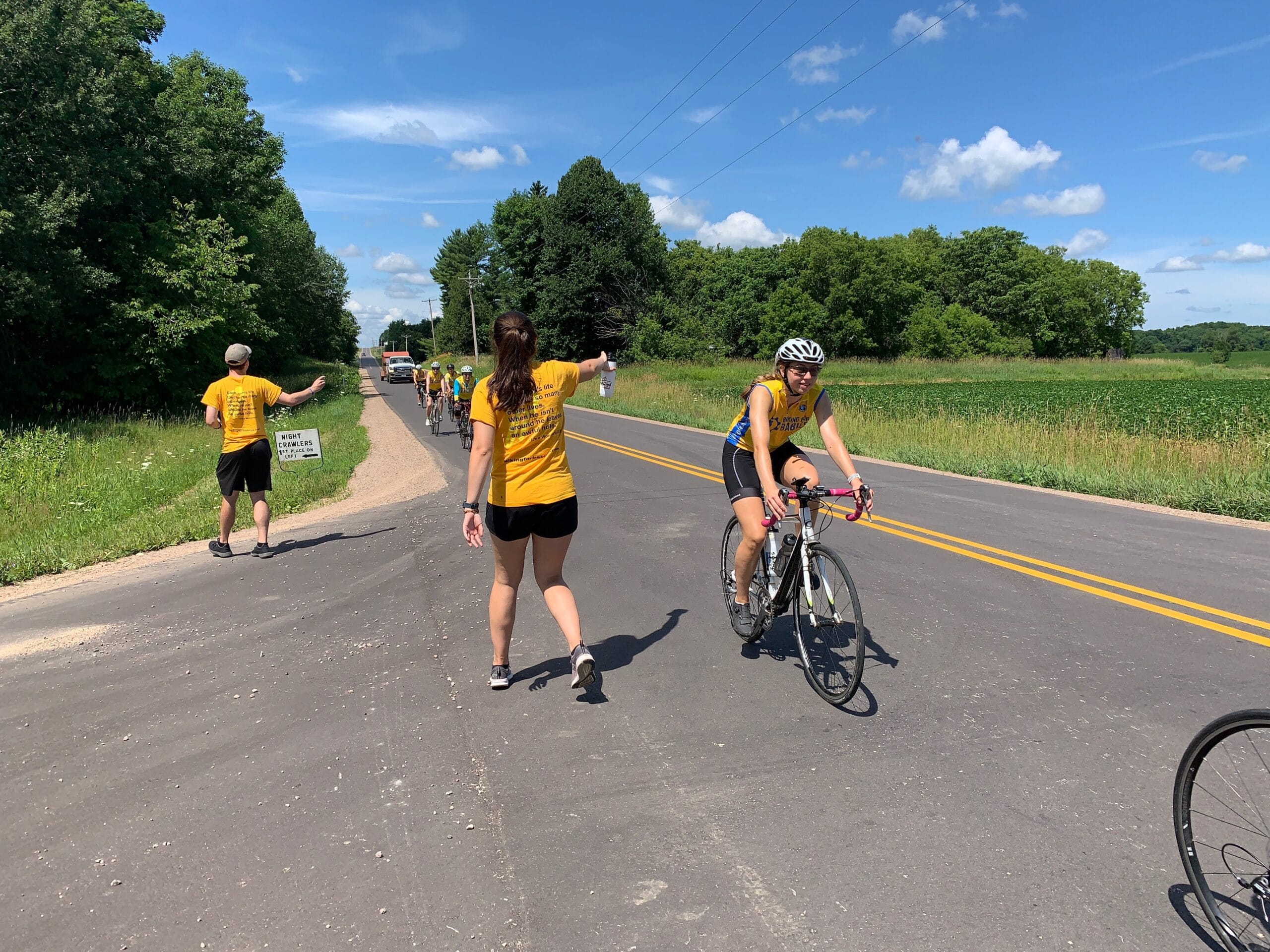 A vital part of Biking for Babies is inviting people to join you as mission partners.
They will support our mission spiritually and financially through prayers and donations. No mission is successful without support; not only will the national ride be covered with intercession, but you will also be including individuals and families in the mission to rebuild a culture that supports life by sponsoring pregnancy resource centers.
Regardless of past ability in fundraising, our trained coaches and route leaders will equip you to reach a financial goal for our pregnancy resource centers that you'll set yourself. A minimum goal will be required, but we are confident you will be able to go far beyond our minimum with committed diligence, wonderful instruction, and bold inspiration to invite people into the mission, remembering that some give by going and others go by giving.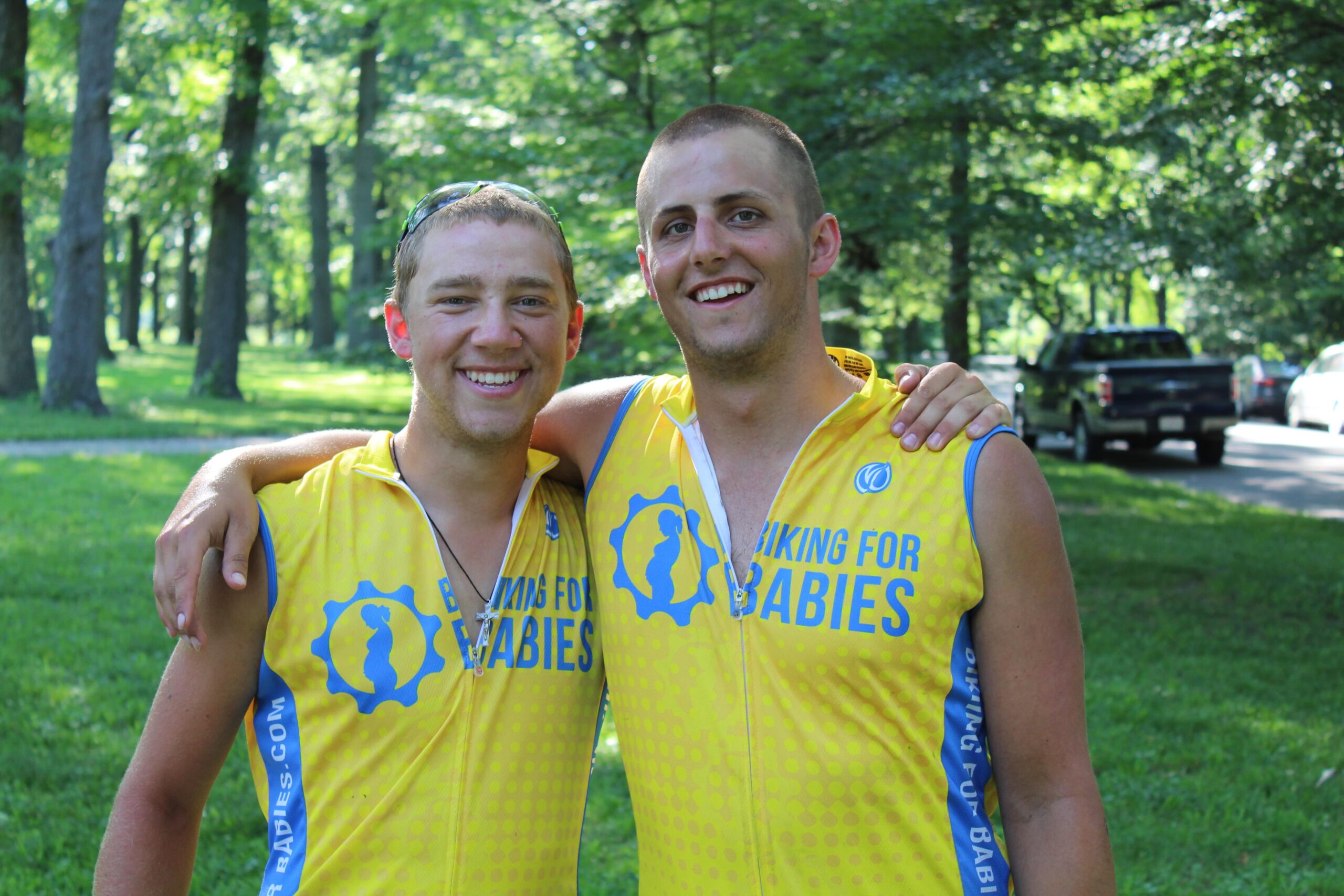 We each have unique gifts to give.
VIEW THE MISSIONARY DESCRIPTION BY CLICKING HERE.
WHAT OUR MISSIONARIES HAVE TO SAY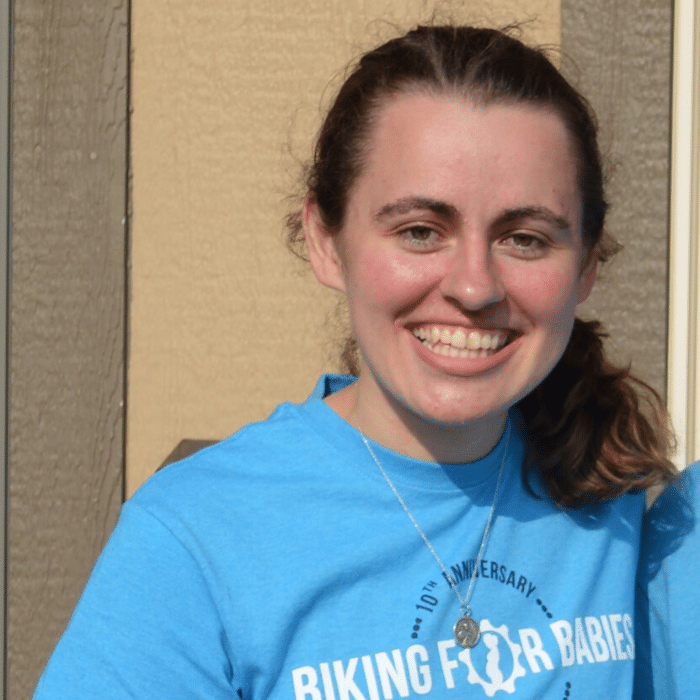 Katie
2023 Support Crew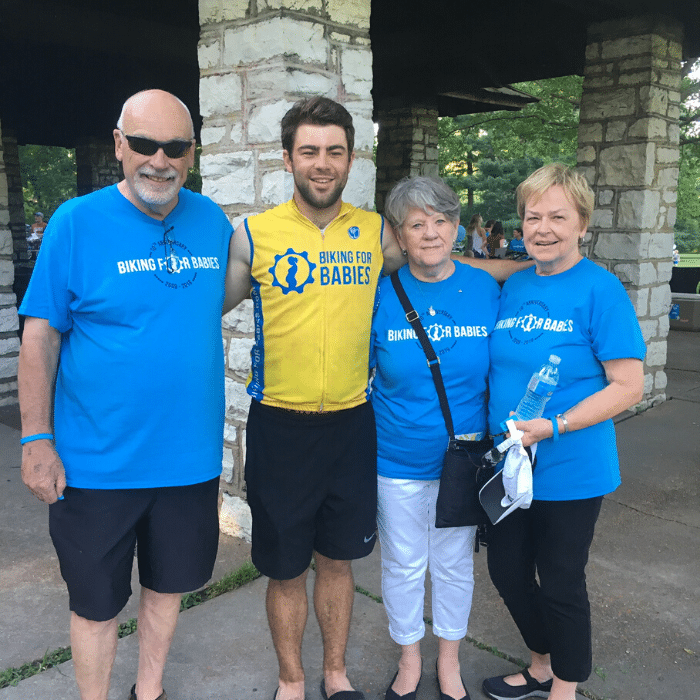 Jack
2023 Rider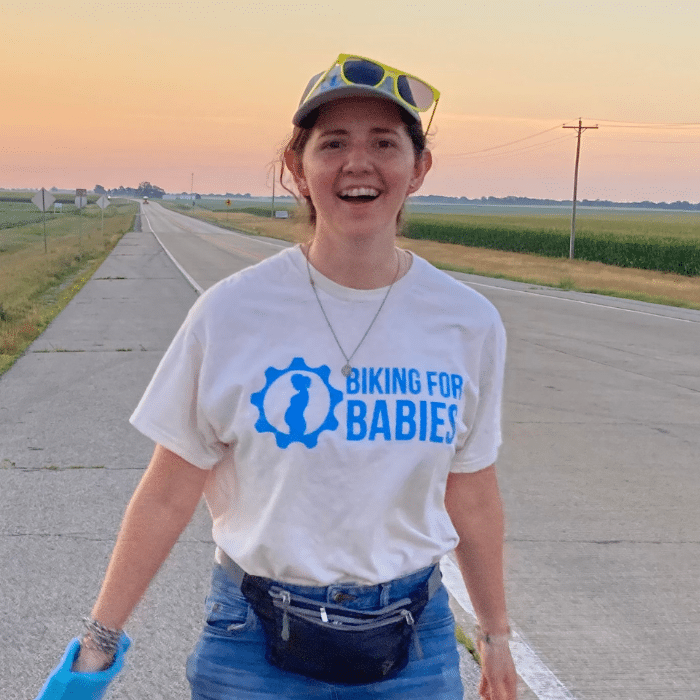 Sophia
2023 Support Crew
"Ultimately, it was love that fueled myself and each of the other missionaries on the ride.  On the national ride, I not only received the joy and satisfaction of serving the riders, but I also received a deeper understanding of what it means to love others as Christ does. If you want to be able to experience the love of Christ in a deeper way and learn how to put your own needs and desires aside to love others more like Him, then being a Biking for Babies missionary is for you!"
"Looking around I was reminded that the Pro-Life movement will be victorious because nothing can destroy that joy. If the ride was impossible, if asking people for money made me so uncomfortable, and if the daily training and formation was sometimes too much, then why am I now so excited to ride again? Even after the ride, my "why" continues to grow, and after all of the struggles with training and fundraising, the only thing left is joy."
"I used to think that being pro-life meant thinking that abortion was wrong. Now, because of B4B, I realize that being pro-life means so much more. It means loving one another like Jesus loved us. 'This is my body, which will be given up for you.' I learned how that's actually applied in the context of B4B. It means that we ought to say sincerely, 'This is my body, which I'm giving up for you. This my comfort, my free weekends, my time, my money, my sleep, my dislike of speaking in public, my desires to blend in with the culture, all of which I'm giving up for all you: young mothers in unplanned pregnancies, your unborn children, your family, and the pregnancy centers that are there to lift you up with support and hope, and there's nothing sweeter than hope.'"
The National Ride is July 7-14, 2024.

Consider applying to be a missionary today!
…AND BE A PART OF THE MOST EXCITING MINISTRY ON THE PLANET!