---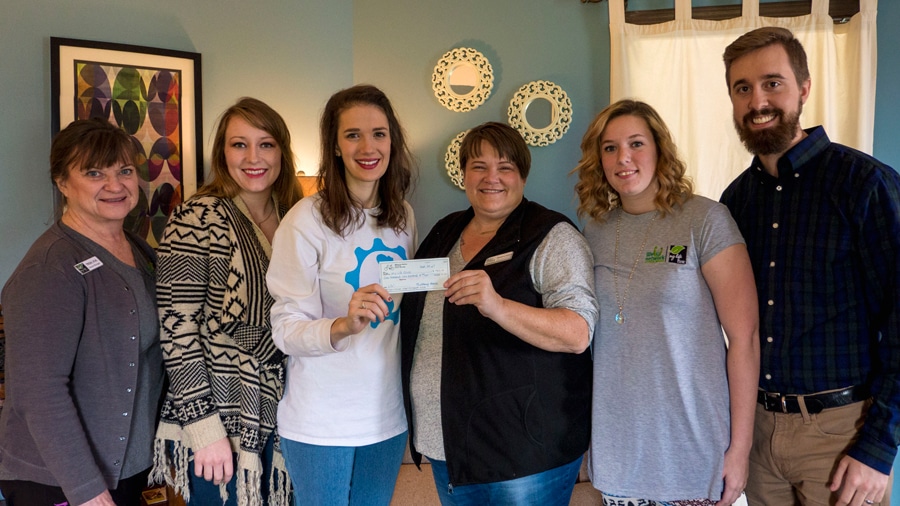 YOUR GIFT
CAN SAVE LIVES
Everything that we have is a gift, and every gift is intended to be shared.
When we look at the challenges of our times, do we see problems or opportunities?  We invite you to join the Biking for Babies community by extending God's gift of love and the abundance of His grace with others by supporting our nation's pregnancy resource centers. Your "yes" to sharing your gifts with others can change hearts and minds, and will save lives.
MAIL YOUR DONATION
Please note our address changed on 10/1/2017.
Biking for Babies
PO Box 644
Saint Charles, MO 63302
NON-PROFIT STATEMENT
We are a 501(c)(3) organization and all contributions are tax-deductible. Contact your employer about matching gift programs. Our tax ID is: FEIN 61-1661200
GIVE ONLINE TODAY
Giving online through our giving portal is confidential and safe.
Our 2017 In Review
We at Biking for Babies are so thankful for all of the gifts and prayers we have received throughout this year. Our fiscal year closed on September 30, and we are so happy to report that we collected $76,500 from generous donors like you!
Praise God for all of the good work that will be made possible at pregnancy resource centers around the country! These donations will be split between the 41 pregnancy resource centers and one Students for Life group with which we partnered this year.
Other Giving Opportunities
Shop Amazon? Just sign in to smile.amazon.com, go to Your Account and select the option to "Change Your Charity". Now, search for Biking for Babies and click the yellow "select" button by our name!
"We are so honored to of been a part of the 2017 Biking for Babies campaign! 
 A group of bike riders rode in honor of My Life Clinic – 160 miles each day! They fundraised for our clinic and showed a love to us that we were blown away by!
We received a $1,900 check from them and it's because of this support we'll be able to serve more women with free pregnancy verification, free STI screening/treatment and free limited ob ultrasounds."
Mark Loeber