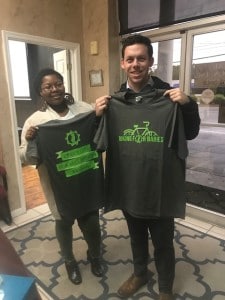 Dearest Biking for Babies Supporters,
I want to express my appreciation for your financial gifts for our 2018 year, which ended September 30th. With your help, we raised $82,010 for LIFE, the most Biking for Babies has ever raised! I say gifts because that is truly what they are. Each gift is a blessing that may help a woman feel supported in choosing life, show that same woman and her family the life inside of her through an ultrasound, and even help that family diaper, feed, and learn how to parent their baby.
These precious resources would not be possible without your help.
Throughout the 2018 year, we heard stories from our centers and friends across the country about those in the midst of making a choice about their baby. We heard when an abortion-minded woman walked in the door and everyone in the building stormed the Heavens with prayer for her and her baby. These centers provide unconditional love, hope and support in the toughest of times. They meet women and their families where they are and minister to them.
This year we heard of many lives saved at PRCs, but also learned about our missionaries teaching about the beauty of life and on multiple occasions, leading people to ultimately choosing life. We heard real stories about everyday people who found themselves unexpectedly pregnant, considered abortion, but chose life after learning of and visiting these centers.
This is why we do what we do, so one by one we can point hearts and minds to the truth and prevent souls from the damage of abortion.
Thank you for your belief that Biking for Babies can change the culture to one the supports life. St Paul John II said, "Man can only find himself through the sincere gift of self." He called this the law of the gift and spoke about how we find ourselves by lifting up others and by being a gift to them. Thank you for your gifts: present, past, and future. You are saving lives! We pray every day for changed hearts and for our vision of a society that respects life at all stages. We can make a difference and must be united in the fight for life, a right that we will never stop defending.
We will be highlighting more stories from our pregnancy resource centers in the coming weeks as their checks are delivered and put to life-affirming use. Stay tuned!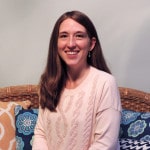 For Life,
Nikki Biese
Biking for Babies | Executive Director
You can help fund Nikki's salary which allows her to commit to the life-saving work completed through Biking for Babies by giving to the Sustainability Campaign.