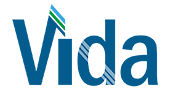 Vida, formerly Mother and Unborn Baby Care [MUBC], is a 501(c)3 not for profit organization. Vida was founded in 1983 by 5 passionate advocates for the good health and well-being of women and their babies. As they sat around their kitchen table, they were determined to establish a non-profit organization that would help women who were facing an unplanned pregnancy by providing free advocacy and education services.
Vida's main objective then and now is to walk with women through trials and tribulations by offering hope and compassion. Vida firmly believes women and men should be empowered to make life affirming decisions. Vida makes no judgements about past or present decisions to parent, place for adoption or abort. Each choice can weigh heavily on the heart. We have been here ready to help since 1983.
We will continue to expand and improve our services so that no man or woman feels alone and unsupported when facing challenges related to an unplanned pregnancy, parenting an infant or small children, or sexual integrity.