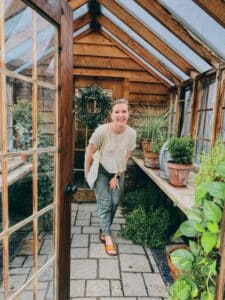 Hey there friends! My name is Jessica and this is my second year as a missionary with Biking for Babies.
My last year with this organization was truly transformative – I was challenged physically, spiritually and mentally as I embarked on one of the most difficult journeys of my life.
Throughout my week riding last year, the Lord exposed the vulnerable places of my heart and challenged me to love like Him. As I was riding, each pedal stroke truly had someone's name, situation, or other prayer intention behind the effort as I climbed huge hills or persevered through rain pours.
Through doing so, I came to appreciate the "yes" mothers in unplanned pregnancies give in a much more personal way. Although I cannot personally relate to what it must be like, the physical suffering I offered on the bike gave me a glimpse into all that mothers must do as they choose life, choose LOVE, for the sake of a life God deemed worthy to share with the world.
So I ride for them, I ride for Love. And I ride that our culture might come to understand true love and sacrifice for the sake of another.
Just as Christ did upon His Cross.
Verso l'alto! To the heights!
Fundraising Progress
Goal: $2,500 | Raised: $1,125 | Progress: 45% | Updated: 6/2/2023
Check Out More DC Route Missionaries