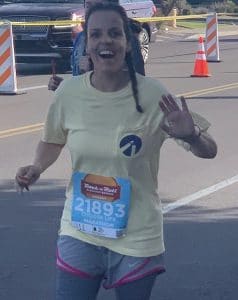 Jordan Brittain grew up in Tempe, Arizona the second of eleven children. She graduated from Thomas Aquinas College with a degree in Liberal Arts, where she had the privilege of attending the Walk for Life in San Francisco every year; she has been a dedicated member of the pro-life movement ever since.
After graduation, she worked as the office manager for Holy Rosary Academy in Anchorage, and then as a teacher and caregiver for several years in various states, during which time she became a Certified Nurse Assistant. She also developed a love for sidewalk outreach by praying at the local abortion facilities wherever she was living at the time.
While working as the assistant to the president of Thomas Aquinas College and becoming involved in sidewalk advocacy with the students there, she realized her dream of making pro-life work her career and life's mission. She now works for Students for Life of America and in her spare time loves to fundraise for and raise awareness of the culture of life through running marathons. She is so excited to be joining Biking for Babies team this year to help support the pro-life mission and women and families in this new way!
Jordan currently resides in Phoenix, AZ and loves to read and spend time with her family, including her 14 nieces and nephews. She hopes to someday write a book about her pro-life testimony and experiences as well as the privilege of being part of the army of abortion abolitionists in America.
Fundraising Progress
Goal: $6,000 | Raised: $3,628 | Progress: 60% | Updated: 09/16/2022
Check Out More DC Route Missionaries