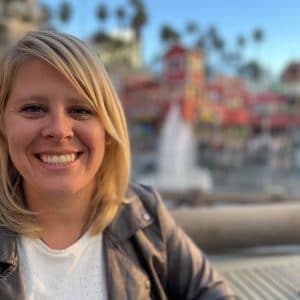 Hello and welcome! My name is Courtney, and I'm from Milwaukee, Wis., where I work as a treatment foster care specialist.
I'm passionate about my faith and family, and I'm involved in my church. I love being outside, traveling, and engage in different rec activities, kickball anyone?! Some of my favorite activities are cycling and exploring in my kayak.
I heard about Biking for Babies from a friend who did the ride last year. When she was telling me about the organization and mission, I felt God pushing me to join.
Working in the foster care system, I meet too many kids who feel scared and alone. I have also seen how these kids can grow and change with the help of wonderful families to support, love, and care for them. It's so important to meet a kid where they are at.
Women who find themselves with an unexpected pregnancy can also feel scared and alone. I'm excited to partner with a pregnancy resource center in my area and to join in supporting these women, so they too feel love and supported.
Fundraising Progress
Goal: $5,000 | Raised: $5,160 | Progress: 103% | Updated: 09/16/2022
Check Out More MS Route Missionaries