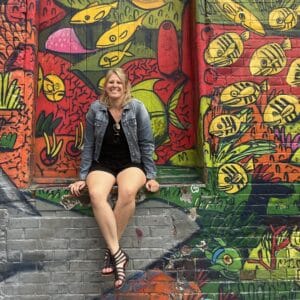 Hello and welcome! My name is Courtney and I'm a second-year missionary. I'm a route leader this year for the Kansas route! I'm from Milwaukee, Wis., where I work as a treatment foster care specialist. I love my foster parents and the kids I work with. They remind me all the time that we can do hard things.
Before the ride was done last year, I knew I wanted to do it again. Biking for Babies transformed my life in so many ways. I was inspired to see how my route group sacrificed and pushed themselves even when it got hard. I was amazed at all the different ways pregnancy resource centers support women, men and their children.
I'm passionate about my faith, family, and being involved in my church. I love being outside, traveling, and building relationships with others. Some of my favorite activities are cycling, hiking and exploring in my kayak.
Recently, I found out someone I love had an abortion. It wasn't her choice and she cried through the whole thing. She talked about the emotional pain. This year I'm riding for all the woman who have had or are considering an abortion. I hope they feel they are not alone and are seen and supported.
Thank you for your time, support and prayers!
Fundraising Progress
Goal: $5,000 | Raised: $5,160 | Progress: 103% | Updated: 09/16/2022
Check Out More KS Route Missionaries