 We're inviting young adults to combine their passions for embracing athletic challenges and spreading the pro-life message on our national, cross-country bicycle rides. We want you to prayerfully consider joining our team this year.
If you are passionate about the pro-life movement and excited to train for a physical challenge that will build up the culture of life, read on or apply to join the team:
Calling upon 40-50 young adults to bike over 2,500 miles
in four days
, the 2017 National Ride is the largest expansion Biking for Babies has seen since 2014. Four teams beginning in Green Bay, Pittsburgh, New Orleans, and Denver will strengthen their resolve to defend life through athletic and mental challenges and unite in St. Louis 
to
extend our mission of joy and love
. Following a geographical path of the corpus of Christ from His Holy Wounds to His Sacred Heart, we will carry this message of hope "
a+cross
" America to thousands who see us on the highways. Will you join us
this year?
We're #Going! Are you? Visit us at the SEEK 2017 Conference in San Antonio, TX January 3-7th! We'll be next to the FOCUS shop, with the Great Bike Challenge – you know you want to try it!
PRAY FOR US!
The leadership team is working hard on the 2017 ride plans! Please pray for them as they recruit riders for the 2017 routes, explore new methods of communication and plan events across the nation to raise awareness for pregnancy resource centers across the country
- The 2017 Leadership Team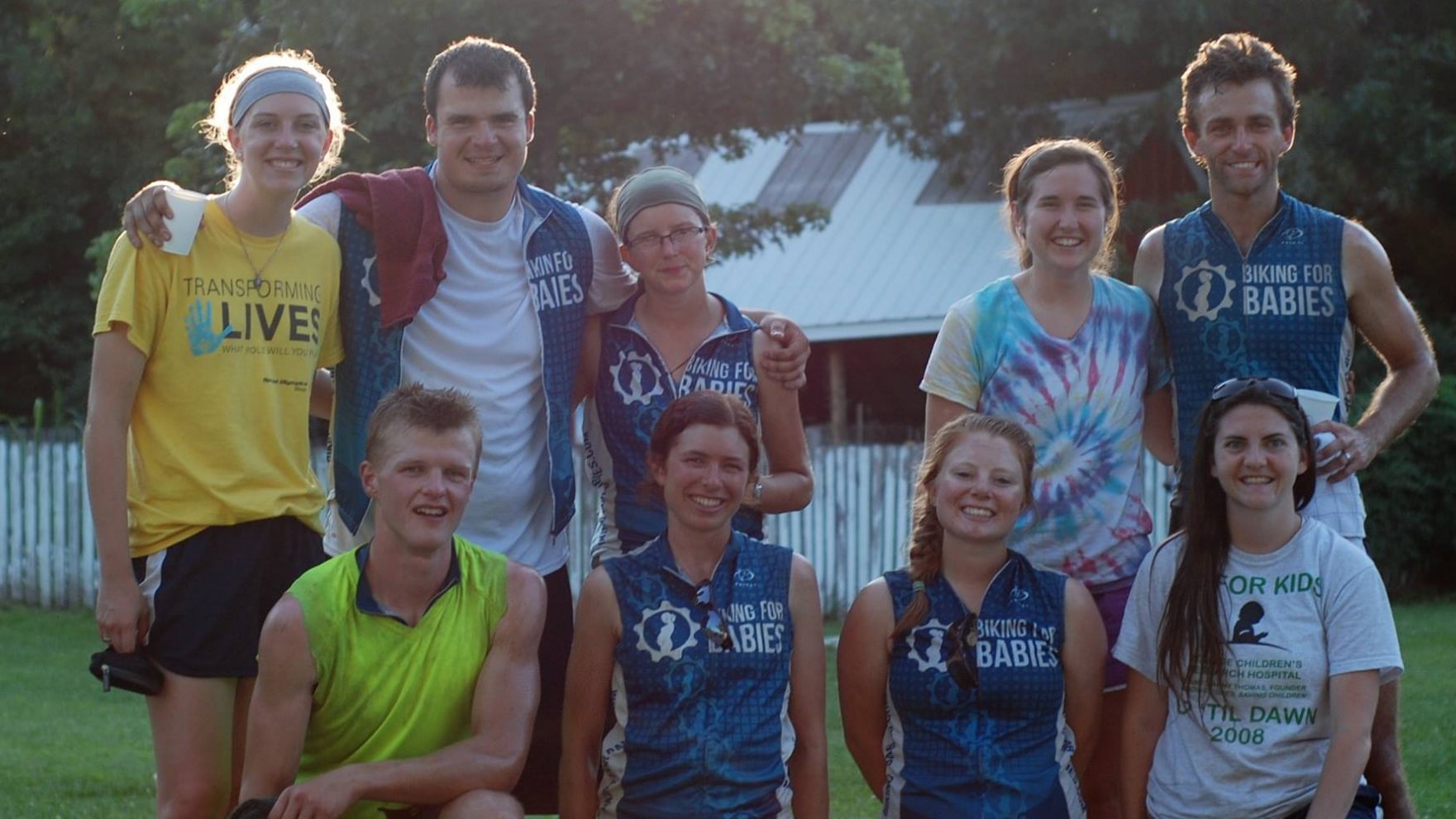 So, Join us! Learn how you can support the pro-life mission of pregnancy resource centers physically, spiritually and financially this year, and consider joining the team.